In Learning for the Long Haul: The Campus Sustainability Movement Grows, George Payne describes campus sustainability movements across western New York.
Today, George reports on the weekend's 13th Annual World on Your Plate held Friday October 7th and Saturday October 8th at Daemen College in Amherst, NY.
George is a Visiting Professor of Philosophy at Finger Lakes Community College and Niagara County Community College. In 2014 he founded Gandhi Earth Keepers International, an online social justice network for activists devoted to environmentalism. He is also the host of the Broken Spear Vision on Rochester Free Radio 106.3 FM, and he writes regularly for a variety of local and national publications including the Fellowship of Reconciliation, Pace e Bene Campaign Nonviolence, CounterPunch, The Rochester Democrat and Chronicle, Rochester CITY Newspaper, Minority Reporter, and Talker of the Town.
The 2016 World on Your Plate conference kicked off Friday October 7th with a panel discussion "Farm to Market: Issues & Challenges" followed by a round table discussion on the future of organic in NYS. Saturday was loaded with speakers and events including the renowned Frances Moore Lappe presenting "The Solution is on Your Plate." In addition to Frances, there was also Petra Page-Mann talking about "Resilient Seeds in a Changing Climate."
The conference was complete with a delicious vegan lunch served on compostable, ecofriendly dishes and flatware.
As a workshop presenter for the second year, I can say that this is  truly one of the great celebrations of food culture in Western New York. I was honored to participate as a presenter and thrilled to hear Frances Moore Lappe talk about democracy and food justice.  She was a  beautiful presence. Her message is humble, truthful, and helpful. Not a bad combination.
Photography by George Payne
see Learning for the Long Haul: The Campus Sustainability Movement Grows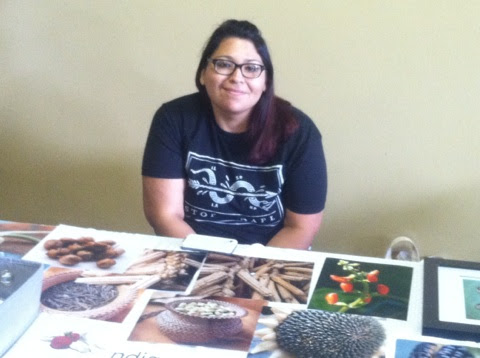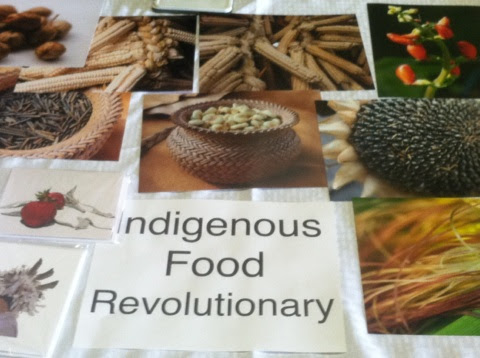 The question of the conference
Frances Moore Lappé's books cover topics about world hunger, living democracy, and the environment. Her first book Diet for a Small Planet (1971) sold 3 million copies and changed the way America eats. Since then she has authored or co-authored an additional 17 books. These have been translated into 15 languages and are used in university courses. She has been featured on many television shows. She is contributing editor at Yes! Magazine and her articles have appeared in many nationally known journals.

In 1987 Frances received an "Alternative Nobel" – The Right Livelihood Award for her writings on the political and economic causes of world hunger and how citizens can help to remedy them. In 2008 she received the James Beard Foundation Humanitarian of the Year Award for her lifelong impact on how the people all over the world think about food, nutrition, and agriculture. In 2009 the Outstanding Public Scholar Award. She is the recipient of 18 honorary doctorates from distinguished institutions. Frances is a founding member of the World Future Council based in Hamburg, Germany. She serves on the National Advisory Board of the Union of Concerned Scientists, on the International Board of Advisors of Grassroots International and on the Value Meal Advisory Board of Corporate Accountability International. She is member of the Sisters on the Planet Network, which is part of Oxfam America.

Frances is the cofounder of three organizations, including Oakland based think tank Food First and, more recently, the Small Planet Institute which she leads with her daughter Anna Lappé. Frances and her daughter have also cofounded the Small Planet Fund, which channels resources to democratic social movements worldwide.
Diet for a Small Planet revolutionized the world of food and sustainability
Some of the twentieth century's most vibrant activist thinkers have been American women—Margaret Mead, Jeanette Rankin, Barbara Ward, Dorothy Day—who took it upon themselves to pump life into basic truths. Frances Moore Lappé is among them. —The Washington Post
Howard Zinn, author of A People's History of the United States, wrote about France Moore Lappe:
A small number of people in every generation are forerunners, in thought, action, spirit, who swerve past the barriers of greed and power to hold a torch high for the rest of us. Lappé is one of those.
see Healthy food stands stand for healthy communities
My Workshop Description
American Food Culture and the Violence of Euphemisms
In this interactive workshop, we will explore how casual cruelty pervades the way many Americans think and talk about food. In particular, we will examine the role euphemisms play in masking the violence of meat production and consumption. By drawing comparisons to the use of Nazi propaganda against Jews and other minority groups in Europe, participants will gain a better understanding of how our words contribute to a culture of bias, discrimination, hatred, and even genocide against animals. In addition to working creatively in small groups, we will also hear from Animal Rights Advocates of Upstate NY (ARUNY) President Tina Kolberg via a recorded podcast on Rochester Free Radio 106.3 FM.
see Used by the Nazis, euphemisms are alive and well today.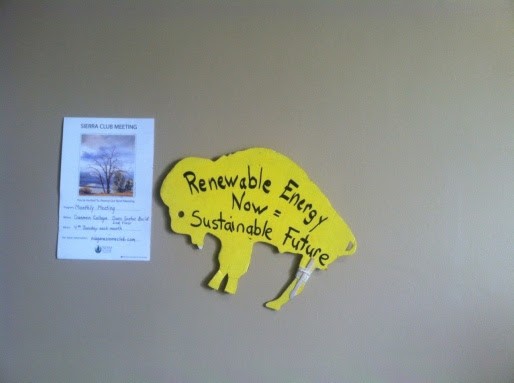 SEE ALSO
https://talkerofthetown.com/2016/10/02/growing-a-sustainability-movement-on-rochesters-campuses/